Bohemian Czech? 24K Gold Cranberry Ruby Red Brandy/Wine Glasses (5) MCM Vintage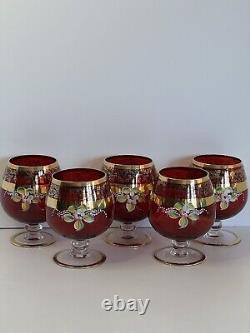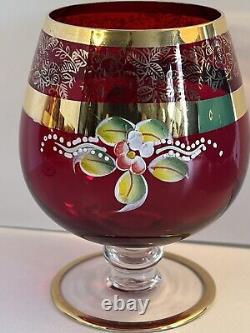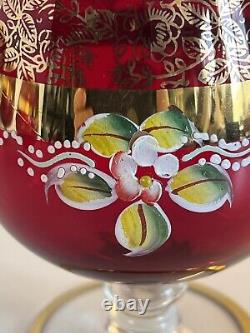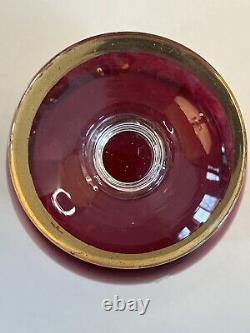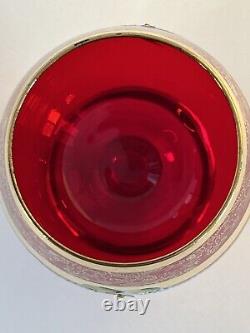 Set of six vintage, Bohemian Czech Cranberry Ruby Red stemmed brandy/ wine glasses. Hand-painted floral design with 24K gold trim.
They are approximately 4 1/2 inches tall with a 2 1/2 inch mouth. The flowers have texture and dimension, and the gold, edging deepens the red tone of the glasses.
Very minor wear of the gold due to age and use. No chips, No cracks, No utensil marks. NOT RECOMMENDED FOR HOT BEVERAGES.

---