Vintage Fenton Hobnail Blue Opalescent Water Wine Glasses-Set of 4-EX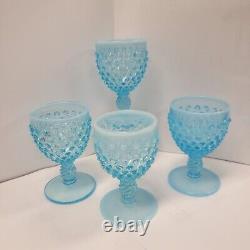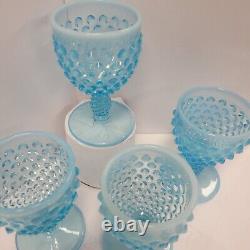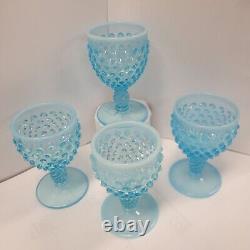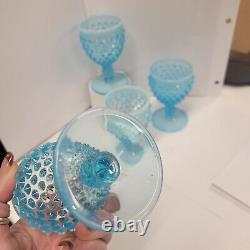 This set of four vintage Fenton Hobnail Blue Opalescent wine glasses are a beautiful addition to any collection. The glasses stand at 4 inches tall and are hand blown with a production technique that showcases the artistry of glassmaking. The glasses were manufactured in the United States in 1940 and are an original production of Fenton, a renowned brand in the industry.
The glasses are perfect for all occasions and are a great way to enjoy a glass of wine or water. The beautiful blue color and unique pattern add a touch of elegance to any dining experience.
These glasses are a must-have for collectors and those who appreciate the artistry of vintage glassware.

---