Vintage Steve Maslach Blue Cobalt Iridescent Wine Glasses Signed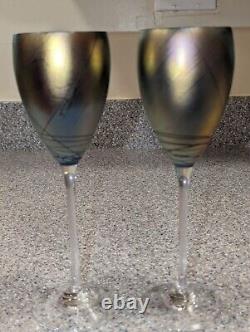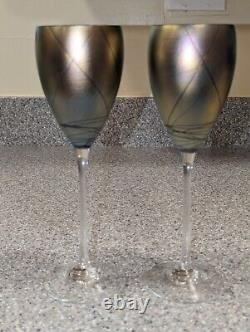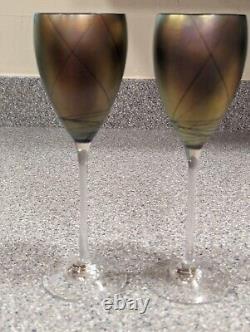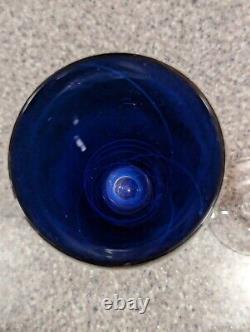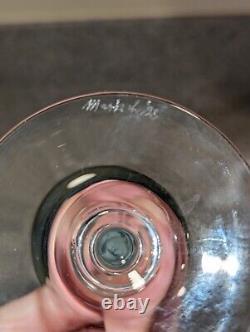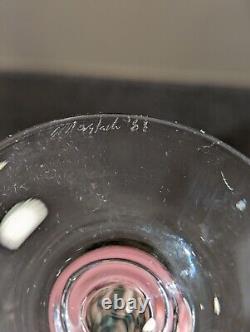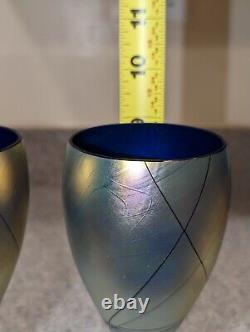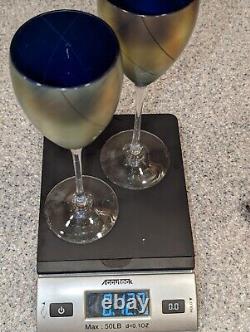 Elevate your dining experience with these exquisite vintage Steve Maslach wine glasses. Crafted with utmost care, these cobalt blue iridescent glasses are a masterpiece of art glass. The handmade glasses feature a unique pattern, making them a perfect addition to your collection. With a touch of elegance and sophistication, these glasses are perfect for serving your favorite wines.
The glasses are made of high-quality glass material and are in excellent condition. Add a pop of color and style to your dinner table with these stunning glasses.

---