Waterford Crystal Lismore Claret Wine Set of 4 & Vintage Wine Decanter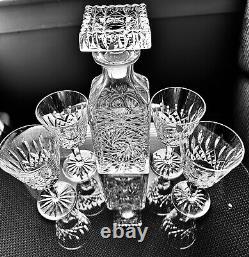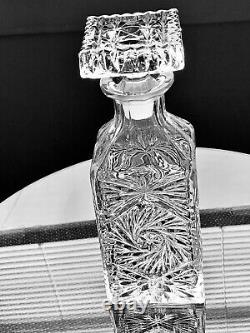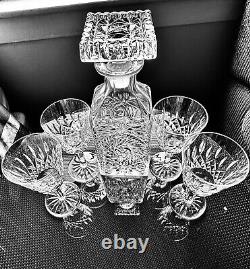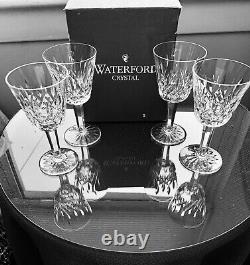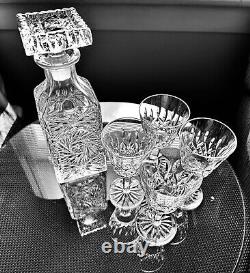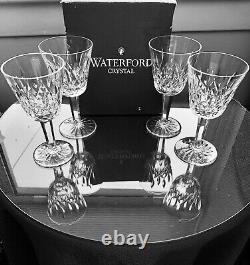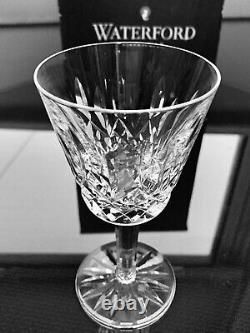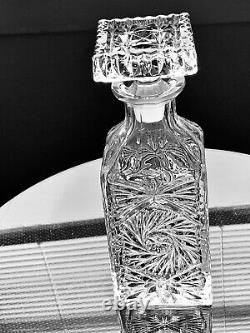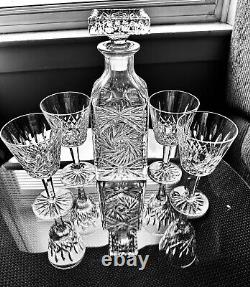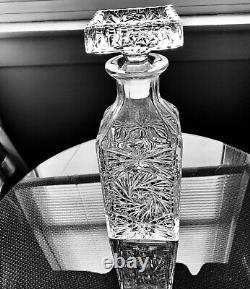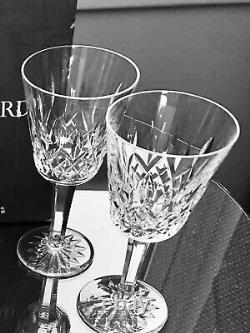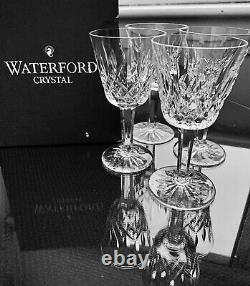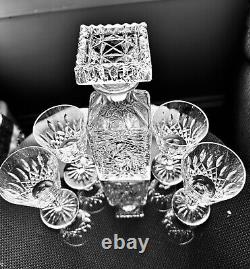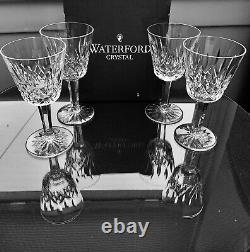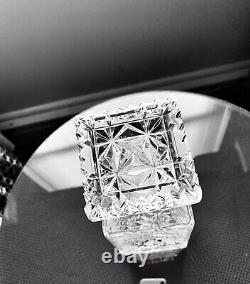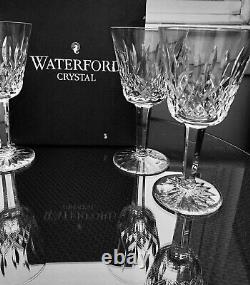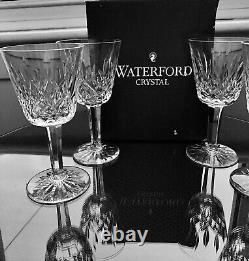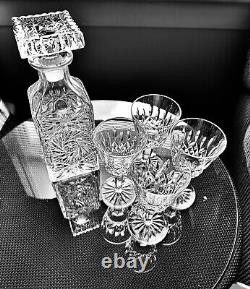 Elevate your drinking experience with this set of four exquisite Waterford Crystal Lismore Pattern Claret Wine glasses. Each glass stands at an impressive 5' 7/8 tall and is crafted from the finest crystal, adding a touch of sophistication to any occasion. The intricate Lismore pattern adds a unique visual appeal to the clear glass, making it a statement piece for any drinkware collection. Perfect for both formal and casual events, these glasses are a must-have for wine enthusiasts and collectors alike.
From its brand name to its quality material, this set is a testament to the elegance and craftsmanship that Waterford is known for. Add these stunning glasses to your collection today and impress your guests with your impeccable taste. In addition the exquisite Waterford Claret wine glasses. The set also includes this stunning whiskey decanter features an intricate pinwheel and fan cut pattern that catches the light beautifully.
The square shape and clear crystal material add a touch of elegance to any barware collection. The lid/stopper is solid and fits securely onto the decanter.
This item is perfect for collectors and those who appreciate fine craftsmanship.

---